Hello!
Working from home is very rarely as advertised by Fifth Harmony but on the plus side you will win some time back by virtue of not having to endure your horrendous commute, take part in pointless meetings or hear about your colleague's weekend/mother/children.
What follows is a bumper selection of recommendations that might just help keep you entertained and/or briefly distracted from everything that's going on.
In the coming days and weeks, I'll be sharing more regular updates featuring one thing to read, watch or listen to along with some great writing (by other people) about that thing to help you decide whether to spend your time on it.
Please get in touch whenever you want by hitting reply or finding me on Twitter and do forward this email on to anyone who is staying at home and might find it useful.
Rob
---
📺 Watch
The Split - Abi Morgan's relationship drama set in the legal world, starring Nicola Walker. Compulsive viewing, absolutely harrowing at times. All eps of series one and two available now. (BBC iPlayer)
The Stranger - A novel twist on your typical whodunnit. A strong plot and decent cast help to overcome the moments where it feels like you're watching an episode of Doctors. (Netflix)
Taylor Swift: Miss Americana - Lana Wilson's fascinating documentary offering a glimpse inside the fame bubble during the making of Taylor's latest album, Lover. (Netflix)
Elite - A slightly bonkers, seriously sexy Spanish drama. Starts with a murder in a high school, goodness knows where it will all end up. Series three just released. Don't watch the dubbed versions, totally ruins it. (Netflix)
Race Across The World - As we all develop a new found appreciation for the concept of travel, this BBC series really comes into its own. All episodes of series one and series two (so far) available now. (BBC iPlayer)
My Left Nut - A very enjoyable comedy drama from BBC Three which also serves as a handy reminder to us boys to get our balls checked if anything seems off. (BBC iPlayer)
📚 Read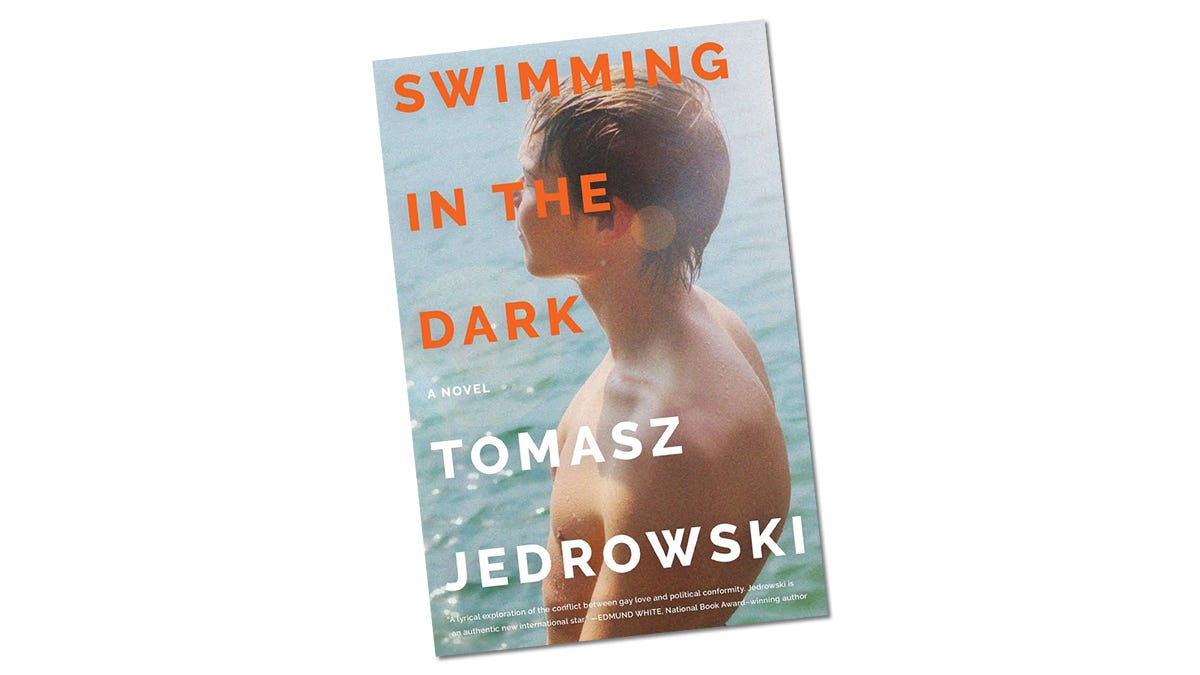 All links point to Hive, supporting independent bookshops:
Swimming In The Dark - A dreamy summer romance struggles under the weight of the reality of life in communist era Poland. An excellent read.
The Gravity Of Us - This queer YA debut is just brilliant. The future of space exploration mixed with influencer culture, hints of The Hunger Games and a love story that will melt your heart. (Link above is pre-order, import available now from BookDepository)
Dear Edward - This story of survival and recovery following a devastating plane crash might be just the tonic you need for these difficult days.
Nothing To See Here - A story about twins who spontaneously combust when they get wound up. Warmly funny. At its heart, it's really about love, family and recovery from trauma.
One Hundred And Fifty-Two Days - A semi-autobiographical story of one boy's grief and isolation. Written in free verse. A quick read which I absolutely loved.
🎧 Listen
I can remember precisely two things about The Great Storm of 1987; my sister's pet chicken Gertrude blowing away (!) and the songs that played on the radio. These albums are sort of chilled and a bit dreamy so hopefully won't imprint on you to the extent that playing them will require a trigger warning in the future:
Ryan Beatty - Dreaming Of David
Oh Wonder - No One Else Can Wear Your Crown
---
Thanks for reading. Please shout about this newsletter if you enjoy it - the best link to share is theedit.substack.com
Back in your inbox later this week!